The Quincangrogne wine List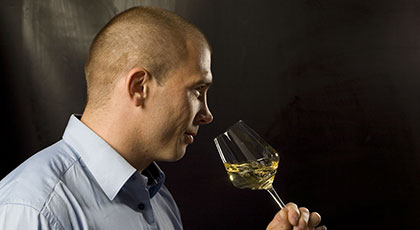 Matthieu d'Hainaut «The Winegrowers Sommelier»
I received my additional qualification in Sommellerie after receiving my Vocational Training Certificate (BEP) and the Vocational Cooperative Program Baccalaureate(BAC) in Catering-Hospitality.
After completing my studies, I went to London and worked for Marco – Pierre WHITE I returned to France to work for restaurants such as La Tour D'Argent *, Le Carmontelle *(Dolce Chantilly), Relais Louis XIII**, the Scribe Hotel * and the Prince of Wales Hotel.
My encounters, wine tasting in the vineyards and the idea of sharing my favorites made me naturally want to become a link between wine makers and professionals.
His most beautiful memory?
Visiting the Douro Valley, without any hesitation Playing petanque at Quinta do Noval with a glass of Nacional in the middle of this beautiful and unique landscape, there is worse than that.
His favorite bottle?
I had the chance to taste a lot of wines, but the best one was an empty bottle drunk with friends.
Selected Wines for the Season
---